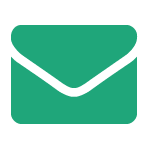 In the world of marketing, nothing compares to the value proposition that direct email broadcasting provides. The process begins by collecting email addresses of clients and potential customers. When done properly, all of the individuals in the email list have opted-in to receive marketing messages from that business. These email lists give business managers an unparalleled direct channel by which to communicate with their target market.
It is truly a marketer's dream to have a captive audience expressing interest in their brand and requesting occasional messages directly in their email inbox! Talented marketers understand that each of these individual customer relationships is founded upon trust, meaning that marketers must strive to cultivate that trust. Broadcasting emails too often or off-topic can shatter that delicate trust very quickly and waste valuable marketing dollars.
A carefully crafted email list when paired with a well executed email broadcasting strategy will reap huge marketing benefits at a very low cost per recipient. Unlike traditional marketing channels, HTML email enables marketers to exclusively pay for the messages that reach their target market – whereas traditionally, marketers sending out messages en-masse are simply hoping their target demographics receive their messages without confirmation. That traditional approach wastes a majority of the dollars spent because only a small fraction of the message's recipients are the actual target customers the marketer intends to reach.
Email broadcasts produce excellent data to assist marketers in continuously improving their messages and increasing response rates. Data such as click-through rates and open-rates enable strategists to make data-driven decisions instead of wondering if their target demographic saw their brand messaging.
The team at The 406 Collective has a lot of experience crafting email broadcasts to maximize our clients' response rates. Building well-branded HTML emails is a very technical job and marketers want to ensure that their broadcast emails look perfect every time the audience opens their emails. Through years of experience, testing, and refining our developers have learned the sometimes tricky nuances of coding HTML email.
Depending on the specific ways that our clients intend to use their custom made broadcast emails, we have the ability to build email templates that make it very easy for business managers and marketers to create new HTML emails without requiring technical expertise. These newsletter templates are a great value for marketers who are sending periodic communications and updates to their customers to keep them in the loop.
Let us know if you would like to discuss how we can help your business build an email audience and generate strong response rates to your email broadcasts!