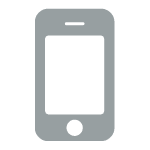 The rapid market growth of mobile devices on the internet has been nothing short of explosive, starting around 2010 then eclipsing desktop computers in 2014. Businesses have realized their audience is using a wide range of sizes or touch screen devices to consume important marketing materials and responded. This has been both a boon and a curse depending on the marketer's understanding of their target customer. Consumers respond very positively to consistent, intuitive mobile website experiences and, conversely, marketers find adverse reactions to their legacy websites which are not optimized using responsive design techniques.
Google has finally signaled the downfall of legacy websites that are not mobile friendly as the New York Times recently reported (http://www.nytimes.com/2015/04/21/technology/google-adds-mobile-friendliness-to-its-search-criteria.html). Beginning very soon, Google will be penalizing websites which are not mobile friendly. An update to the Google Search Algorithm will rank these legacy websites lower relative to modern, responsive websites. This news is the catalyst for all of the marketers who have delayed their transition to a responsive website.
Is your website mobile friendly? If not, you need to take action now because this could be very bad for your traffic. How bad? Really bad. According to comScore, searches using mobile devices constitute 29 percent of total search volume. That is a huge chunk of your user base. Read on to find out how you can find out if your website is mobile friendly and what to do if it is not.
Google has provided a tool to check if your website is mobile friendly. Visit https://www.google.com/webmasters/tools/mobile-friendly/ and enter your site URL. Google will attempt to connect to your website to determine if it is mobile friendly.
What if your website isn't mobile friendly? We have created a few packages to expedite your responsive website transition:
Band-aid fix your website:If you are a WordPress website owner, your site can be configured to have a basic mobile interface. A variety of plugins including WP Touch can provide a basic mobile interface for your website in a relatively short period of time for configuration. This solution will check that box for Google's ranking criteria.Advantages: This is a "quick and dirty" solution which will get you a mobile-friendly interface for your site quickly, at the lowest possible one-time expense.Disadvantages: This solution creates a mobile interface that is not closely aligned with the website's existing branding and layout design. The mobile interface will not be tightly integrated with your functionality, meaning that the user experience is not going to be ideal. This is an acceptable solution if your marketing strategy does not require total consistency for all consumer messaging.
Migrating your existing website to a responsive fluid design:A responsive website using a fluid layout will automatically scale to all screen sizes to look consistent for all customer experiences across devices. Whether your website is viewed on an iPhone, an Android tablet or a desktop computer, the website automatically transforms to the screen size your user is using.Advantages: The mobile interface is custom tailored to look good and function well on a variety of devices. Special care is taken by the website developer to make features mobile friendly with a totally consistent branding message. This option is the second least costly.Disadvantages: Some legacy websites created in the distant past may be very difficult to adapt to a fluid layout. Our web development programmers will carefully review the legacy code to determine if this solution is viable from a cost-benefit standpoint. In some cases, it will be more cost effective to redesign the legacy website with a mobile-first mindset fluid design.
Redesign your site with a mobile-first mindset:Website developers today design using a "mobile-first" strategy. Professional web developers use mobile-first frameworks such as Foundation or Bootstrap to expedite their programming resources and guarantee a consistent final product. These modern frameworks tightly integrate mobile-friendly layout and functionality concepts with your website design.Advantages: Your business will get a fresh, mobile-friendly website that is ready for the future. This is an excellent opportunity to update an important marketing asset for your company that may be dated and hurting your business' bottom line.Disadvantages: A full website redesign is a significant marketing expense that should be carefully considered and when executed properly will pay for itself in the first two years.