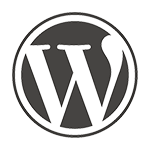 WordPress is the largest Content Management System (CMS) in the world and powers 23% of the websites in the world. We are highly experienced WordPress developers and have worked on extremely complex solutions using the WordPress platform.
Our Specialities:
Custom WordPress Themes from raw Photoshop designs
Custom WordPress Plugins
Custom MLS integrations for realtors using IDX and RETS
eCommerce with WooCommerce
WordPress Multisite
Custom administrative interfaces
Integrations with Customer Relationship Management (CRM) systems, including SugarCRM
Interactive Google Maps
Document generation
We also have an extensive library of 55 pre-built WordPress themes that can be customized to meet the needs of our smaller customers who need an inexpensive solution.
eCommerce with WordPress and WooCommerce
The WooCommerce platform enables WordPress customers to integrate eCommerce into the WordPress platform extremely cost effectively. We have been developing solutions on WooCommerce since the beginning of the project and are skilled at bringing complex eCommerce solutions to market on the WooCommerce platform. If you are doing $1m+ in eCommerce yearly or have a large catalog of SKUs, we recommend the Magento eCommerce Platform.
Projects leveraging this service: